1897 – 1932 John Henry Thorpe BD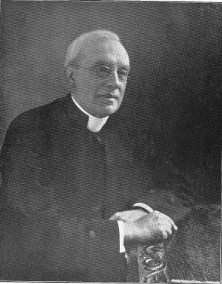 Reverend John Henry Thorpe was the first Vicar of the new parish of St George. He was born in Dublin in 1857, the eldest of 19 children. He graduated with a Bachelor of Divinity from Trinity College Dublin and was ordained deacon in the Church of Ireland in 1879 and priest in 1880 at Armagh Cathedral. He was curate at Dundalk 1879-83 and at St Luke's, Cork 1883-87, then Vicar of St Peter's, Cork 1887-92.
He married in 1884, Martha, the eldest daughter of Robert Constable Hall, a prominent corn merchant and citizen of Cork.
In 1892, he decided to move over to the Church of England and took the living of St Saviour's, Nottingham where he stayed until offered the post at St George's in 1897.
He was appointed Rural Dean of Stockport in 1911 and held the position until he became Archdeacon of Macclesfield in 1922. He was made Canon of Chester Cathedral in 1917.
He died during a meeting of the Chester Diocesan Assessment Appeals Committee on 7th January 1932, aged 76.
---
1932 – 1948 Arthur du Terraux Pownall MA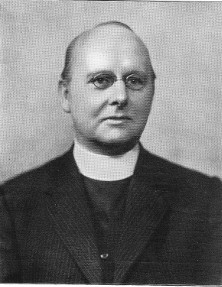 Reverend Arthur du Terraux Pownall was born in Chorlton-cum-Hardy in 1882, the eldest son of a Doctor. He graduated from Christ's College, Cambridge with a Bachelor of Arts in 1903. He then moved to Ridley Hall, Cambridge gaining a 1st Class Theological Examination.
He was inducted as vicar of St George on 25th May 1932. He had been ordained in 1905, curate of Holy Trinity, St Marylebone and then St Paul Kersal in 1908. He was Assistant Secretary of the Colonial and Continental Church Society in 1912 and vicar of St Andrew's, Monkwearmouth in 1915; St Paul's, Walsall in 1921 and Ormskirk in 1927.
He became Honorary Canon of Chester Cathedral in 1942.
In 1943, somewhat to the surprise of the congregation, he married Miss Margaret Bearpark, for sixteen years geography mistress at Stockport High School and an ardent worker with the Missionary Service League and Youth Fellowship. the church was full for the wedding.
In 1945 he became the Rural Dean of Stockport, the largest deanery in the Diocese at the time. In 1948, Bishop Crick offered him the living of St Alban, Tattenhall.
He died in 1955.
---
1948 – 1975 Wilfrid Garlick BSc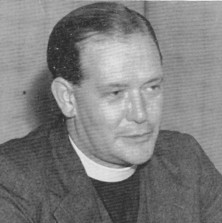 Reverend Wilfrid Garlick, vicar of St George's Sheffield, and known as the Radio Parson, accepted the living and was installed on 26th June 1948. He excelled as a boxer at University and had graduated with a BSc. He was ordained in 1933 and was appointed curate at St Andrew's, Ancoats, then curate at St Clement's, Chorlton-cum-Hardy in 1935. He became rector of St Nicholas, Burnage in 1938 where his brilliance as a preacher resulted in the need to conduct two Sunday evening services. He became vicar of St George's Sheffield in 1944 where he started his broadcasting career.
He was appointed Honorary Canon of Chester Cathedral in 1958, became Rural Dean of Stockport from 1964 to 1972 and was appointed Queen's Chaplain in 1964.
He moved from St George's to Nether Alderley in 1975. He died on 29th October 1982, aged 72, less than three weeks after his retirement.
---
1975 – 1986 Christopher David Biddell MA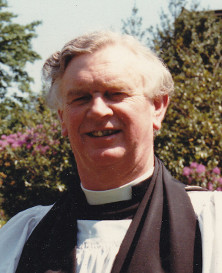 Reverend Christoper David Biddell, Rector of Bishop's Waltham, Hampshire was inducted on 15th October 1975. His background was quite different from that of his predecessor, especially as far as parochial experience was concerned.
He was appointed Honorary Canon of Chester Cathedral in 1981. On the splitting of the old Stockport Deanery in 1985, he became the first rural dean of the new Stockport Deanery.
In 1986 he became a Residentiary Canon of Chester Cathedral, where he remained for several years becoming Canon Treasurer and Sub-Dean before retiring in 1994.
---
1986 – 1989 Victor Christian de Roubaix Malan MA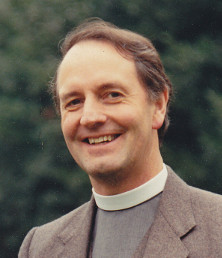 Reverend Victor Christian de Roubaix Mallan, vicar of All Saint's with St Katherine, Northampton was inducted on 9th September 1986. Unfortunately his incumbency was dogged by ill-health and he left after a relatively short time to become vicar of North Mundham, Chichester on 9th December 1989.
---
1990 – 2000 John Michael Roff BSc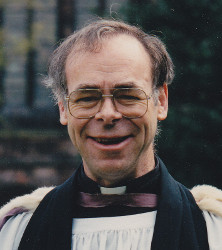 Reverend John Roff, vicar of St Mary's Ilkeston was installed on 28th September 1990. In 1994, the parish became part of the Stockport South West Team with St Marks. John became the first Team Rector. A year later he also became Rural Dean for the Stockport Deanery.
In 1998 he was made Honorary Canon of Chester Cathedral.
Two years later he moved to become a Canon Residentiary of Chester Cathedral, a post he held til his retirement in 2004.
---
2000 – 2012 Alan Bell BA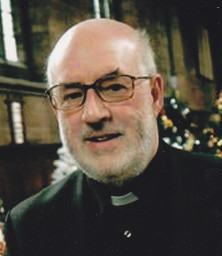 Reverend Alan Bell, Rector of Fakenham with Alethorpe was installed as Team Rector of Stockport South West Team on 15th September 2000. During his time here, he was made Rural Dean of Stockport in 2005.
In 2008 he was made honorary Canon of Chester Catherdral.
Alan retired in 2012.
---
2013 – date Elaine Chegwin Hall MTh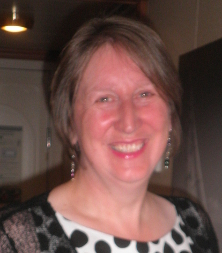 Reverend Canon Elaine Chegwin Hall, Vicar of St Matthew's Stretton with St Cross Appleton Thorn,  was installed as vicar of St George on the 12th November 2013. This was something of a coming home, as Elaine was ordained deacon in St George's Church, Stockport on 29th June 1997.
After her ordination, she served as curate in the parish of Frankby with Greasby in Wirral, before moving to Stretton in 2001. As well as being Vicar, Elaine was Rural Dean of Great Budworth Deanery from 2003 to 2010 and was made an Honorary Canon of Chester Cathedral in 2012.