Vicar: Rev. Canon Elaine Chegwin Hall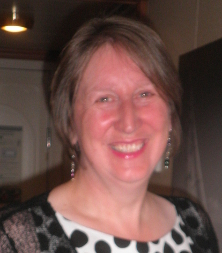 Tel: 0161 456 9382
Email: vicar@stgeorgestockport.org.uk
Elaine originally trained as a Nurse in Liverpool and was a Sister at Fazakerley Hospital. She then trained to be a District Nurse and worked out of Crosby in Merseyside. She was a School Nursing Sister at several schools in Wirral, before moving to Birkenhead School.
She trained for the Ordained Ministry on the Northern Ordination Course before serving as Curate at Frankby with Greasby. She was Vicar in Stretton and Appleton Thorn for twelve years and Rural Dean of Great Budworth for seven years before moving to Stockport.
She is also a member of General Synod, the ruling body for the Church of England.
---
Curate: Rev. Dr Alec Corio
Tel: 0161 483 2669
Email: curate@stgeorgestockport.org.uk
Alec was ordained deacon in 2016 at Chester Cathedral, having trained for ordained ministry at Westcott House, Cambridge. Before training, Alec also worked as a lay hospital chaplain, and for churches in Cambridge and London. While discerning his calling to ordained ministry, Alec was engaged in academic research which culminated in a doctorate in church history. He continues to be interested in research and teaching, and is committed to ecumenical and inter-faith engagement.
Alec is married to Samantha, and they have a son, Nathaniel. He enjoys mountaineering and a good laugh.
---
Assistant Priest: Rev. Sandra Buchanan Woodhead
Tel: 01663 765 708
Sandra was a company director for 20 years, and for half of that time a lay reader at High Lane, where she became deacon in 1987. In 1990 she was licensed to the parish of Brinnington with Portwood, becoming Vicar of the parish in 1994. On 29th May 1994, she was one of the twenty four women ordained priest at Chester Cathedral.  This was the first time that women were allowed to be priests.
In 2000 she moved to the Diocese of Manchester, becoming Rector of St Paul, Withington, a post she held until her retirement from stipendary ministry in 2009. From 2009 til 2016 she was the Clergy Retirment Officer for the Archdeaconry of Macclesfield.
Sandra has been licensed to the parish of St. George's as an Assistant Minister since 2013.
---
Retired Priest: Rev. Bob Hill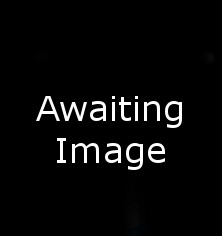 Bob now has permission to officiate in the Diocese of Chester and helps out at our services.
---
Retired Priest: Rev. Glenys Sellors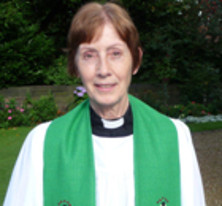 Tel: 0161 483 0359
Email: assistantpriest@stgeorgestockport.org.uk
Before retirement, Glenys enjoyed a long career  in music teaching and counselling. She has two married sons and four grown up grandchildren. She loves gardening, though she says that the mower is getting heavier every year, theatre and walking in the Peak District and Lake District.
She was licensed as a Reader  in 1975 and was amongst the first female Readers in Chester Diocese, serving at All Saints, Cheadle Hulme and St Albans, Offerton. She  was ordained deacon on 1st July 2007 and was initially attached to St Albans, Offerton before moving to St George's in March 2008. She was priested on 14th June 2008.
She now has permission to officiate in the Diocese of Chester and helps out at our services.
---
Reader: Mr Peter Hall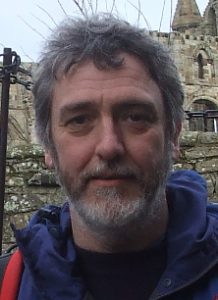 Tel: 0161 456 9382
Email: reader@stgeorgestockport.org.uk
Peter is keen long distance walker. He has walked the Pennine Way three times, The Kerry Way, White Peak Way, Hadrian's Wall, St Cuthbert's Way, Pilgrim's Way and Whitby Way.
He has been a Reader in the Church of England since 2003. He has also been married to Elaine, the Vicar since 1982.
---
Reader (Emeritus): Mr Michael Coupe
Tel: 0161 612 0222
Michael has been a Reader in the Church of England since 1958.
---
Pastoral Worker: Audrey Manzano
Tel: 0161 494 7054
Email: audrey.manzano1@tiscali.co.uk
Audrey has worked as a nurse and sister in hospitals in various parts of the world. She studied midwifery in Manchester and worked on Intensive Care Units in Madrid, Las Palmas and Valencia, Spain before coming 'home' to St Thomas' Hospital in Stockport in 1982. She joined the Training Department in Stepping Hill before becoming the Quality and Standards Manager for the local Health Authority, a post she held until retirement in 2002.
In retirement, she joined the pastoral care team at St George's and was licensed as a Pastoral Worker on 27th September 2008.
---
Churchwarden: Mrs Sue Burt
Tel: 0161 483 9589
Email: sue.burt@stgeorgestockport.org.uk
---
Churchwarden: Mr Peter Smith
Tel: 0161 483 6548
Email: peter.smith@stgeorgestockport.org.uk
---
Director of Music: currently vacant
See advert by clicking the "Director of Music" part of the top line.
Tel:
Email:
---
Parish Secretary: Marion McCall
Tel: 0161 480 2453
Email: office@stgeorgestockport.org.uk
Marion joined us as secretary on 1st May 2017. She can be contacted at the Parish Office on Monday, Wednesday and Friday mornings.