Back again! You are warmly invited to come to St. George's Christmas Tree festival this coming November. After a year of being on-line only we are back in the building with visitors this year. The festival will run from Wednesday 29th November until Sunday 3rd December. Opening times are Wednesday 12.00 – 6.00pm, Thursday 12.00 – 7.00pm, Friday 12.00 – 8.00pm, Saturday 10.00 – 6.00pm and Sunday 12.00 – 4.00pm Admission charges are £2.50 per adult and children are free.
We hope to have a selection of entertainment throughout the festival, with choirs, music groups, the dancing school on Saturday lunchtime and Father Christmas has agreed to pop in on Saturday despite it being his busy time of the year! There will be a café and a raffle and other things to entertain.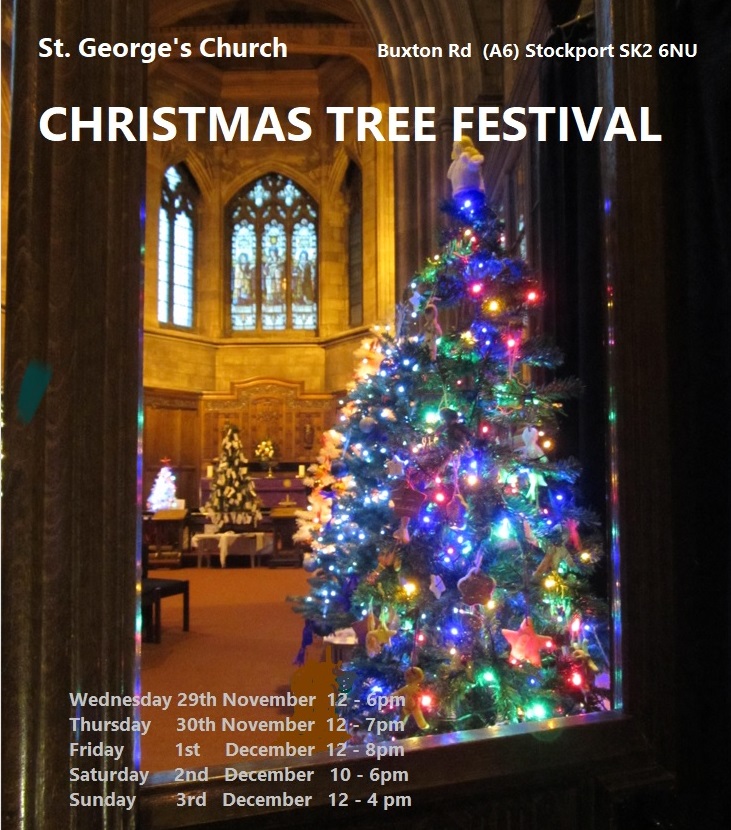 Looking forward to seeing you in November.