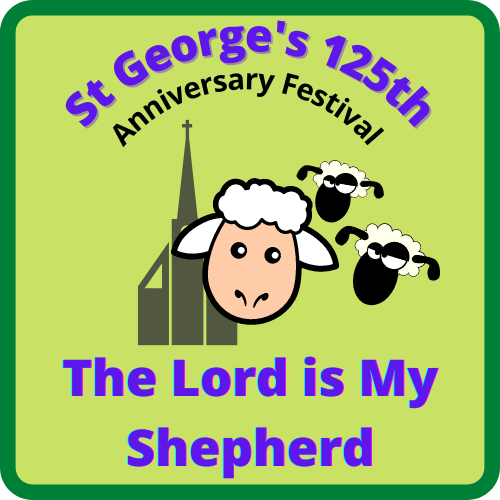 His goodness restores my soul
The group currently planning a whole flock of events and activities as part of celebrations for the 125th anniversary of the consecration of St. George's Church is launching a photographic competition based on our anniversary theme of the Lord's My Shepherd, the 23rd psalm. The intention is to have a variety of things happening in the time around the anniversary that will raise awareness of St. George's Church and provide a welcoming and accessible introduction to us, our building and our worship. 'His goodness restores my soul' is a line taken from the Stuart Townend song version of the psalm which is well-known and user-friendly.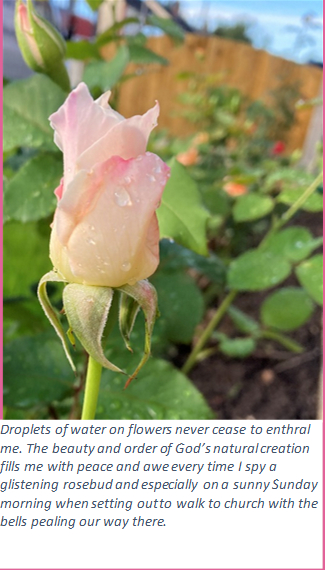 The competition will be open to all, from professionals to amateur enthusiasts and happy snappers of all ages. With separate categories for adults and children, everyone can take part and it would be wonderful if our Church family could help by joining in early to get things started. We hope that the images will be a celebration of the anniversary theme and so all entries will be shared in an online exhibition via our Flickr. The finalists and winners will feature at The Lords My Shepherd Festival from 4th to 8th May 2022 when the overall winners will be announced.
The theme for adults is 'Restores my soul' and is open to those over the age of 16. We'd like people to think about what restores their soul or makes them feel whole again. It could be something natural, a favourite hobby, food, place or indeed prayer or church service. The theme for children is 'Goodness' which is open to under 16s and we'd like them think about what says 'good' to them and what is good in the world. It will be lovely to see how different people respond and express themselves and to see how the image collection expands. By holding an online virtual exhibition, we will be to reach out to many more people living both near and far, strangers and friends who will be able to participate. Some images may also be included in Grapevine and featured on the St. George's with St. Gabriel's website.
There's an example here and the competition is open now and we can start our online exhibition as soon as we start receiving entries. If you'd like to take part, you might already have the ideal photograph or you might like to take some time to frame your perfect image and write a few sentences about how it makes you feel. The closing date for submission will be 6th April 2022. You may also be able to help with prizes, if you know of anyone with something suitable to donate or who would like to sponsor a prize, please do get in touch. Full details of how to enter the competition and entry forms are available from:
http://www.stgeorgestockport.org.uk/newsite/wp-content/uploads/2021/11/Photo-competition.docx
photos@stgeorgestockport.org.uk.
Louise Clark – October 2021
Extra Flickr information
Link to Flickr account https://www.flickr.com/photos/194177204@N07/
Link to competition album https://flic.kr/s/aHsmWVW2WD